Mountain bikes are a treat for young children, adults, and trained athletes. The thrill in your heart knows no limit, and so it should be. Several times, we find ourselves riding our first bike when we are quite young, unable to fathom how much bikes would mean in our lives. But soon, we grow fond of our favorite past-time, and some of us go on to become cyclists.
You do not always need to buy yourself an expensive bike to start enjoying a particular cycling discipline. All you need is an entry-level bike, which guarantees your experience and understanding of the concerned cycling discipline. It makes a lot of sense, too, to invest in an entry-level mountain bike. This is why we bring you the mongoose ledge 2.1 review so that you can make an informed decision.
It is quite natural to feel confused as you are a beginner yourself. And on top of that mountain biking is not the same as riding inside a park or within the city. There are, of course, key differences between most biking disciplines, and these differences start from the bike itself. This review will take you through key aspects of the bike, and you should consider them before you finalize them.
Check Here: Best Mountain Bike Under 300
Specifications Of Mongoose Ledge 2.1 Men's Mountain Bike
The Mongoose Ledge is explicitly designed to meet all your expectations when it comes to an entry-level mountain bike.
The Frame
You should understand that the framework is the fundamental pillar upon which the mountain bike is built. A robust framework will provide your mountain bike with strength and durability. No matter how many times you fall off, the frame of your bike will hold on to its structure.
The Mongoose Ledge has been designed with an all-aluminum frame. Aluminum frames are lightweight and enable you to glide through air easily. Moreover, aluminum is sturdy enough to withstand falls from time to time.
The suspension mechanism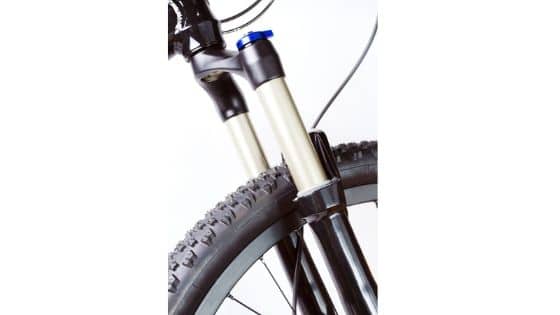 The Mongoose Ledge comes with a suspension fork, which will help ease all the bumps that the trails have to offer you. The jerk-free journey will not let you feel fatigued after the end of a heart enriching ride. A good suspension like the one fitted with Mongoose ledge will be less taxing on your shoulders and wrists.
Shifters and Derailleurs
The 27.5 mongoose ledge 2.1 also comes with Shimano twist shifters on the handlebars, and it combines with the Shimano rear derailleurs. This combination will help you accelerate on even surfaces, rough surfaces, and even when you climb up steeper slopes. Shimano is known to produce the best shifters and derailleurs in the market for mountain bikes.
The Braking System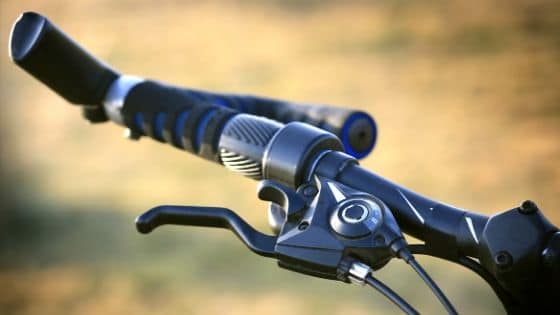 This mongoose ledge 2.1 review will now ensure that you know all the facts as they are. The inclusion of alloy linear-pull brakes in this mountain bike is an essential factor. The close competition in terms of braking mechanism perhaps has dual disc brakes.
Linear pull brakes or V brakes are great for almost all weather conditions except going on muddy fields. Linear-pull brakes will enable you to glide through the trails easily and responsibly. While you are downtrodden, you are more likely to pick up speeds.
Linear pull brakes will enable you to administer great control over your speeds. Moreover, you will be able to halt on command. Linear pull brakes are reasonably priced and will prove to be easy in your pocket if you decide to replace them later on.
Additionally, the Mongoose Ledge's linear-pull brakes are not going to let you be brakeless if your brake happens to malfunction. You can even have it easily repaired by any local mechanic who has a basic understanding of how brakes work. Linear brakes are the least costly when it comes to maintenance of braking mechanisms.
3 Piece Cranks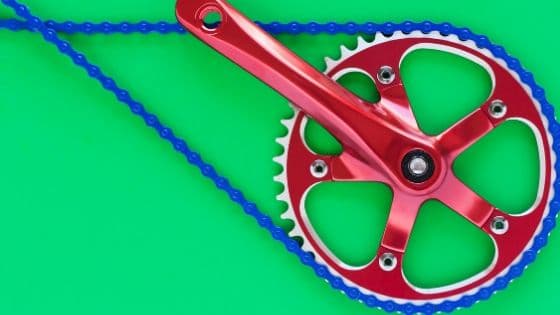 The Mongoose Ledge 2.1 comes with a three-piece crank that provides for additional durability, cost-effective and low maintenance. Let us now try to understand why 3 piece cranks are better than 1 piece cranks in this 27.5 mongoose ledge 2.1 review.
If you happen to purchase a mountain bike with a one-piece crank, you will be required to change it eventually. Moreover, all three-piece cranks are built with solid materials which are far better than the components used to manufacture one-piece cranks. This is why three-piece cranks last longer than usual.
The three-piece crank will enable you to ride smoothly because of the ease of pedaling it provides. Additionally, if you perform jumps and tricks with your mountain bikes, you never are likely to suffer ugly injuries. However, try to attempt trail jumps only after proper guidance.
Wheels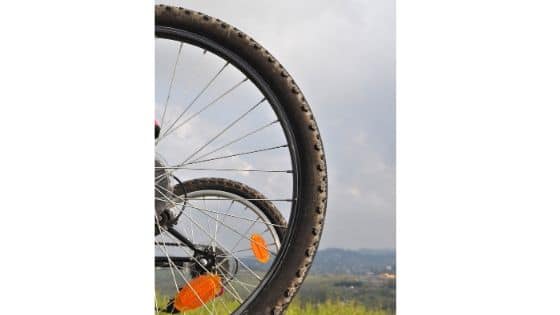 The alloy wheel rims provided for in this mongoose ledge 2.1 mountain bike is the icing on the cake. The use of alloy means that the wheels are not likely to be wasted with rust anytime soon or ever.
Moreover, alloy as a material for a wheel is much celebrated for its lightweight nature. You will be able to enjoy your mountain bike without having to worry about your wheels' durability or strength.
The 27.5-inch wheel diameters are large enough to roll over any type of surface with ease and will considerably keep you off the ground. However, it will be wise if you follow the bike sizing guide below –
Wheel Diameter
Height of the Rider
Possible Age Range
20 inches
48 to 60 inches

(122 to 152 cm)

7 to 13
24 inches
56 to 66 inches

(142 to 168 cm)

10 to 15
26 inches & 27.5 inches
64 to 74 inches

(163 to 168 cm)

14+
Conclusion
While concluding this mongoose ledge 2.1 review, we realize that choosing the ideal mountain bike for yourself or your loved ones is not an easy task. Moreover, with newer, every year, bikes are becoming better by the day.
The Mongoose 2.1 ledge seems to be the ideal way to begin your journey with mountain biking. This bike is undoubtedly a very firm choice from us because it ticks all possible checkboxes for a perfect entry-level mountain bike we have right now.
Related Posts