We are running errands all the time. From an early age, we have learned biking for purely recreational purposes. However, little did we know back then that the same skill will help us in the future. People can quickly get their outdoor chores done with a road bike.
Road bikes are designed specifically to suit paved roads. You know that you will be riding either through the traffic or beside the traffic. Many countries have made provisions for an in-city road biking lane for safety.
When it comes to road biking for women, there's hardly any place to look other than the diamondback Arden 2 road bike. Women's bikes are designed specifically to suit their preferences and sense of style.
Not every road bike will be suitable for a woman. Although, there are bike manufacturing companies that are making unisex bikes as part of a trend. But then again, there are specific features that are required in a women's bike for extra comfort and ease of use.
Arden 2 is an exceptionally well-composed road bike for women. Undoubtedly, it is an entry-level road bike for women but worth every penny. Diamondback is known to have 5 models in the Arden series, and we will be discussing the Arden 2. The Arden 2 is perfect for women who wish to go out on road biking trips across the town on weekends.
Check Out: Best Women's Mountain Bike Under 300
Features & Specifications
Last update on 2022-08-17 / Affiliate links / Images from Amazon Product Advertising API
Let us now move ahead in this diamondback Arden 2 review and observe specific details of the bike.
The Frame
Arden 2 comes with an aluminum frame that provides for its rugged strength and durability. The frame is in a butted shape, and the front tube is also made with aluminum, which means the bike is abundantly durable. Moreover, the overall presence of this bike is stunning and highly suitable for young women looking to experience road biking for the first time.
The aluminum frame used is 7005 variant, which is specifically designed to be ultra-lightweight and is therefore easy to pick up and maneuver. The company claims that the weight of this bike is 21.2 pounds or under 10 kg in weight.
The Gear System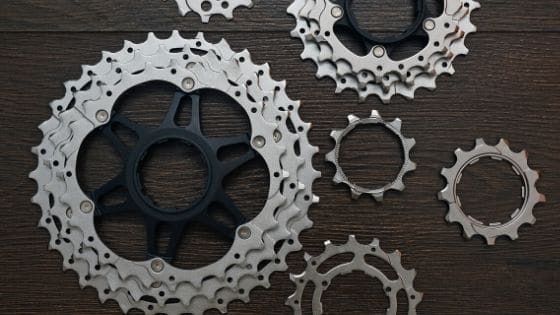 Arden 2 comes equipped with a Shimano/FSA shifter, which provides the perfect control over your speeds. Moreover, Shimano always delivers the best possible gearing mechanism for all bikes.
Arden 2 is designed to provide you with a gear shifting mechanism that is the best at that price point, keeping in mind the lightweight factor. Arden 3, however, is equipped with a higher gearing mechanism but is not as lightweight as this one.
This Arden 2 will surprise you with its capacity to run uphill. Any suitable gearing mechanism will let you rise in altitude easily, and the 18-speed derailleurs provided in this bike will not disappoint you in this regard. The 11-32t cassette on this bike offers exceptional hill-climbing abilities.
Braking Mechanism
This Diamondback Arden 2 Women's Road Bike comes with Tektro Lyra mechanical disk brakes (flat-mount). These mechanical disk brakes are much better when compared to rim brakes or V-brakes (also known as linear-pull brakes).
The mechanical disk brakes will provide you with the utmost speed control as well as great halting capabilities. In fact, these disk brakes are designed to stop you whenever you desire or command it to stop.
There is no chance of lagging between you pressing brakes and the halting of this bike. This precision makes this braking mechanism the best out of all the other systems. If we analyze comparatively, linear-pull brakes take longer to halt.
Fatigue free
The Diamondback Arden 2 is made with slightly raised handlebars and comfortable seats specifically designed for women's comfort. The overall bike geometry is such that it is straightforward for anyone to ride this bike and remain free from fatigue at the end of the ride.
If the bike's geometry was not designed as such it would be really painful to ride it for the longer trips. However, we can say that the raised handlebars will not let your shoulders and back stiffen up even if you go for a slightly longer road biking tip.
Pros
Mechanical disk brakes
Raised handlebars
Comfortable saddle
Aluminium frame
Shimano shifter
Aluminium frame
Quick-release skewers
Cons
Non-adjustable seat height
Cost-effective component usage.
Frequently Asked Questions
What makes this bike a perfect pick for a woman?
The design of the Arden 2 will suit specifically women who are introduced to entry-level in-city road travels. Moreover, the raised handlebars and comfortable saddle or seating position will make running errands quick and smooth without any fatigue.
Which size should I pick for my 5 feet 4-inch tall daughter?
Ideally, you should always refer to bike sizing guides from the company as every bike manufacturing company measures their bikes differently. However, you can use the size guide provided below for a better reference.
Rider Height: 5'4" - 5'7" should use Small 52cm;
Rider Height: 5'7" - 5'9" should be using the medium size or 54cm;
Rider Height: 5'9" - 5'11" should use the large size or 56cm.
Why should I choose the Arden 2 instead of the Arden 4 or 5?
You can always choose the higher-end models, but it will come at a price. The price difference is because Arden 4 and 5 use costlier technologies and spare parts in comparison to this one. Moreover, Arden 4 and 5 comes with a carbon body frame so that it remains as lightweight as the Arden 2.
Why is there no mention of a suspension mechanism?
Road bikes are required to be faster in speeds because they will be used on paved surfaces. There is hardly any scope for you to face a lot of road bumps because of the plain surfaces on the roads. Moreover, suspensions would possibly slow you down a bit.
Conclusion
The Diamondback Arden 2 Road Bike will surprise you at every turn. The best part is Diamondback ships these bikes pre-assembled up to 95%. That means the manufacturer has taken into consideration that assembling a bike requires a level of technical know-how. That will, in turn, will make this bike inaccessible for the largest part of the women population. This bike is definitely worth every penny of its price because it seeks to remain cost-effective while cutting nothing on the design and durability.
Related Posts