Since you are looking to find an answer to your query 'what type of bike helmet to buy,' it presupposes that you know why you need one. Bike helmets should be your number one priority when you move out of your house for an adventure. No matter where you are headed, you will need one.
No matter how great you are with your bike or how skilled you are, you always need a bike helmet. Moreover, that is perhaps the only form of protective gear you are going to invest in anyway. Research over the years suggests that a large number of bike accidents end up injuring your brain more than any other part of your body. And that is precisely why you are here.
There is a major aspect to consider when it comes to choosing your bike helmet type. You should always choose a bike helmet which is suitable for the kind of bike riding you will be doing. Not all bike helmets are a perfect fit for the various biking disciplines we have.
If we have to categorize widely based on the disciplines of bike riding, we shall consider three and they are –
Road biking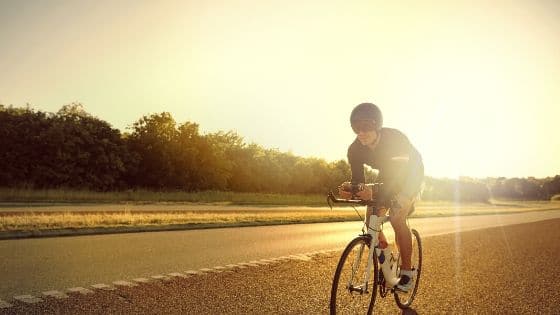 This is the kind of biking which you often do on smooth roads that you may find within the limits of your city. These roads do not require you to have heavy mechanisms as such. The reason being that you are only going to go fast enough from one part of the city to another and then come back.
All you will be needing is perhaps a little help in speed with the basic impact protection that may come. Road bike helmets usually look sleek in design. Moreover, the design is aerodynamic too. That is the reason why road bike helmets often come with larger vents for smoother airflow and lesser drag.
Recreational Bike Riding
The chances of you getting hurt within the roads you already know by heart are pretty less. This type of biking is often done to catch fresh air or to meet your daily dose of exercising. This particular type of bike riding is usually done not to impress but to absorb the better of free life and nature. That is why these bike helmets are generally economical in comparison to other variants.
These bike helmets are designed for in-city biking. But we know that people use these bike helmets when they often go cycling within around park in the morning. These helmets are good enough to tackle all your minor to medium impacts. The chances of you encountering accidents are also quite less in case you are cycling within a predefined area with no cars such as amusement parks and parks for cycling activities.
Mountain Biking Helmets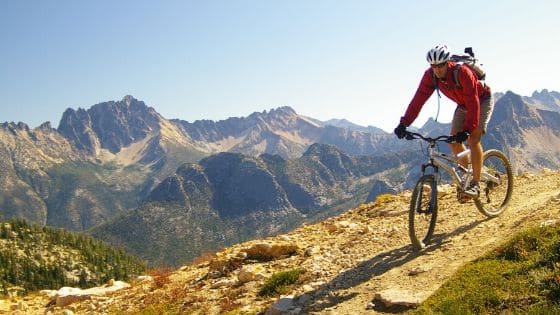 These are the bike helmets that are made to endure the heavy impacts along the way. Mountain biking is not at all about how cool you look but all about the amount of protection it offers. If mountain biking is what you do, you should look for a suitable helmet.
Mountain bike helmets are normally well ventilated from the inside. That means it must have inflow vents at the front and exhaust vents towards the back. Ideally, there should not be too much spacing in the helmet.
The reason why there should not be large bores or a lot of empty space is that off-roads are usually very rough in nature. There may be sharp objects which can penetrate your helmet and enter your skull resulting in a grave injury. Moreover, these helmets will provide you with superior rear coverage because you are likely to fall behind your wheels than ahead.
Every time you have this question as to what type of bike helmet to buy, always consider three things
1) where you would be biking
2) what features you need in your bike helmet
3) what size is perfect for you
Moreover, you should buy helmets in accordance with any special requirements you may have. If you expect your bike helmet to have a particular feature, you may choose to buy accordingly. If you consider visors to be cool, then you can buy the one who has this feature. But visors may not be a perfect companion if you need a wider viewing angle like when you bike within a forest. If you enjoy sporting goggles, you may want to look for a helmet with enough space to fit in one.
Conclusion
In any event, you should always choose a bike helmet that fits comfortably on your head. Your bike helmet must feel like an extended part of your body. This means you will know that the one you are wearing is the perfect helmet for you when you will feel that you are wearing nothing.
Since you already have an answer to what type of bike helmet to buy, you might as well consider going through our sizing guidelines. Make sure to choose a lightweight one because many times, heavy helmets make us feel fatigued. To keep you interested in wearing helmets, lightweight helmets constitute a significant consideration.
Related Posts: