Most of us dream of having our favorite bikes when we are young. While growing up, we merely change our biking disciplines from one to the other. We might start riding our bikes from a particular discipline and end up loving another.
Biking involves a lot of various riding disciplines like off-road/dirt biking, within the city biking, mountain biking, triathlons, cyclo-cross, BMX, etc. In fact, there are so many bike riding sports that it is difficult to choose only one.
We are always at crossroads as to what types of bikes to buy from since there are way too many choices on the internet. However, you don't need all kinds of bikes because you don't even cycle on that many varieties of roads.
It may be so that you only use your bike to fetch groceries and what-not inside the city. Maybe, you are a travel enthusiast and love biking on mountainous trails. Let us now see the type of bikes available and their purposes.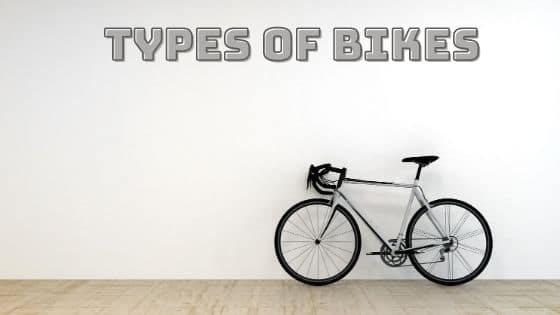 Mountain Bikes
These bikes are designed only to meet the typical mountain trails with rocks and pebbles. The tires usually are thicker than usual, and there is a solid reason for that. Sleek tires may tip over the bike sideways if it falls in pits or in between rocks and pebbles. Fattier tires are usually very good at such terrains.
If you notice, the kind of riding we are talking about in the mountains usually are bumpy. The mountain bikes are made of dual-suspension mechanism. That means there is a suspension fork in the front, and there is a rear suspension as well. The brakes are usually disc brakes with three-piece cranks in place. Mountain bikes are typically made with carbon or aluminum depending upon the price point.
Road bikes
These bikes are usually made for paved roads. Most European countries even made provision for aa bike lane inside cities to minimize accidents. Road bikes are made of hardy yet lightweight material so that they remain fast.
The idea of road biking is to travel faster between two points as efficaciously as possible. The tires on road bikes are usually thinner so that the bike runs faster. Basically, every aspect of a road bike is designed and optimized to fit the road biking experience.
Cross country or Cyclocross bikes
The cyclocross is made to withstand a variety of cycling turfs. Cross country biking is a prevalent sport amongst cyclists and enthusiasts across the globe. The idea of playing this sport is to test the cyclists' skills across various road types.
A cross country cycling athlete, you will be required to ride through dimly lit dense jungles, paved roads that come in between two forest roads. Sometimes the bike will have to endure rough roads as well, depending upon your route.
This means the tires, the frames, and the suspension are designed to meet all these various turfs all at once.
Time Trial or Triathlon bikes
These bikes are tailor-made to fit your triathlon requirements. These bikes are not for amateurs to handle. Although, every athlete was an amateur at one point in time or the other.
The first distinctive feature you will notice is how the handlebars are posited. The handlebars are lowered down as if they are horns of a bull. The entire bike is just a specialized road bike, aimed to serve you faster speeds and greater efficiency.
The handlebars are fitted that way to make sure that the cyclists are leaned forward. That position allows the bike to take advantage of aerodynamics, which in turn helps you gain speeds.
BMX or Off-Road Bikes
These bikes are primarily made for tricks and stunts. However, when it comes to short dirt bike racing, these bikes are kings of those arenas. BMX bikes are designed to run faster, halt effectively, and for jumps.
These single-speed off-road bikes have a wheel diameter of only 20 inches. Moreover, the materials used are robust and durable. These BMX bikes are ordinarily made of Otherwise, with one wrong fall, these bikes would not have remained user friendly anymore.
Tandem Bikes
These bikes are specialized bikes for differently-abled men and women. Why shouldn't everyone have the same fun, thrills, and enjoyment of great cycling? These are cycles that have provision for two differently-abled people to share their riding experience.
People with zero visibility, amateurs, and kids enjoy this bike riding experience even better. Both the participants can paddle together to run this bike, and it's pure joy to see them paddle in tandem.
Tricycles
These are bikes with three tire wheels designed for the ones who have difficulty in balancing. The seating tube usually is very long and tilted. These are also called adult trikes, and it is fun riding them.
Sometimes trikes are used as industrial transport locomotives. Some people enjoy cycles with three wheels, and nobody can blame them for it. One of the primary reasons why you should try this one amongst the types of bikes to buy from is simply because of its fun quotient.
Folding Bike
One of the major concerns of many cycling enthusiasts is the ease of portability. Not always do we live near our dream cycling environment. Some cyclists wish to carry their bikes to a particular place and then enjoy themselves.
However, that remains quite difficult of the bike is not a portable one. To solve the issues of portability, bike manufacturers and designers devised a master plan. They came up with a solution by folding the bike into almost half its size.
That way, bikes will now be easily carried at the back of the trunk to places you desire to paddle in. It's quite natural that you would feel amazing if you rode on the streets of Paris instead of your home town.
Electric Bikes
These bikes are becoming increasingly popular amongst major city dwellers. Some cities have high rising slopes as part of their daily routes. Electric bikes usually benefit those who do not wish to paddle so much for high rising slopes.
Usually, electric bikes come with three modes and an LCD monitor. The three ways are paddle assisting mode, fully electric mode, and fully manual modes. These bikes are usually equipped with brushless motors and rechargeable batteries.
With these bikes, you can travel anywhere you want within the parameters of average battery backup. Electric bikes with the feature of a detachable battery make more sense. You can literally swipe your worn-out battery with a fully charged on and keep going.
Fixed Gear or Track Bikes
They are popularly known as fixies are fixed gear bikes for short-distance bike racing. They usually have a singular gear and sometimes come with a no-brake policy. Cyclists stop the no-brake bikes with their feet. These bikes do not require breaks as such because their functionality begins and ends within the parameters of a defined space, i.e., the roundish racecourse. Plus, the wheels are not meant for freewheels, so it will only work if you pedal. The fixed rear system itself is a brake, and that is why track bike enthusiasts don't believe in having a brake at all.
Conclusion
For most bike enthusiasts around the world, biking provides a much-needed breather in our lives. Some of us love biking so much that we simply get out of our house to move around and check out what's happening outside.
It's much more than commuting from place to place. That is why it was essential for us to clarify the types of bikes. Not everything will be suitable for you. Try the one which you think goes with your riding style or persona. Express yourself with your bike and make it talk. There is no better expression of freedom than to paddle through your life while cool breezes gently pass by.